Original wedding ideas. All about outdoor for wedding
Different Wedding Bouquet Ideas
PRETTY PINK BOUQUET
Tiler's bouquet (dreamed up by Stonekelly Events) mixed white and Pillow Talk peonies, garden roses, veronica, lady's-mantle, scabiosa, and peppermint geraniums.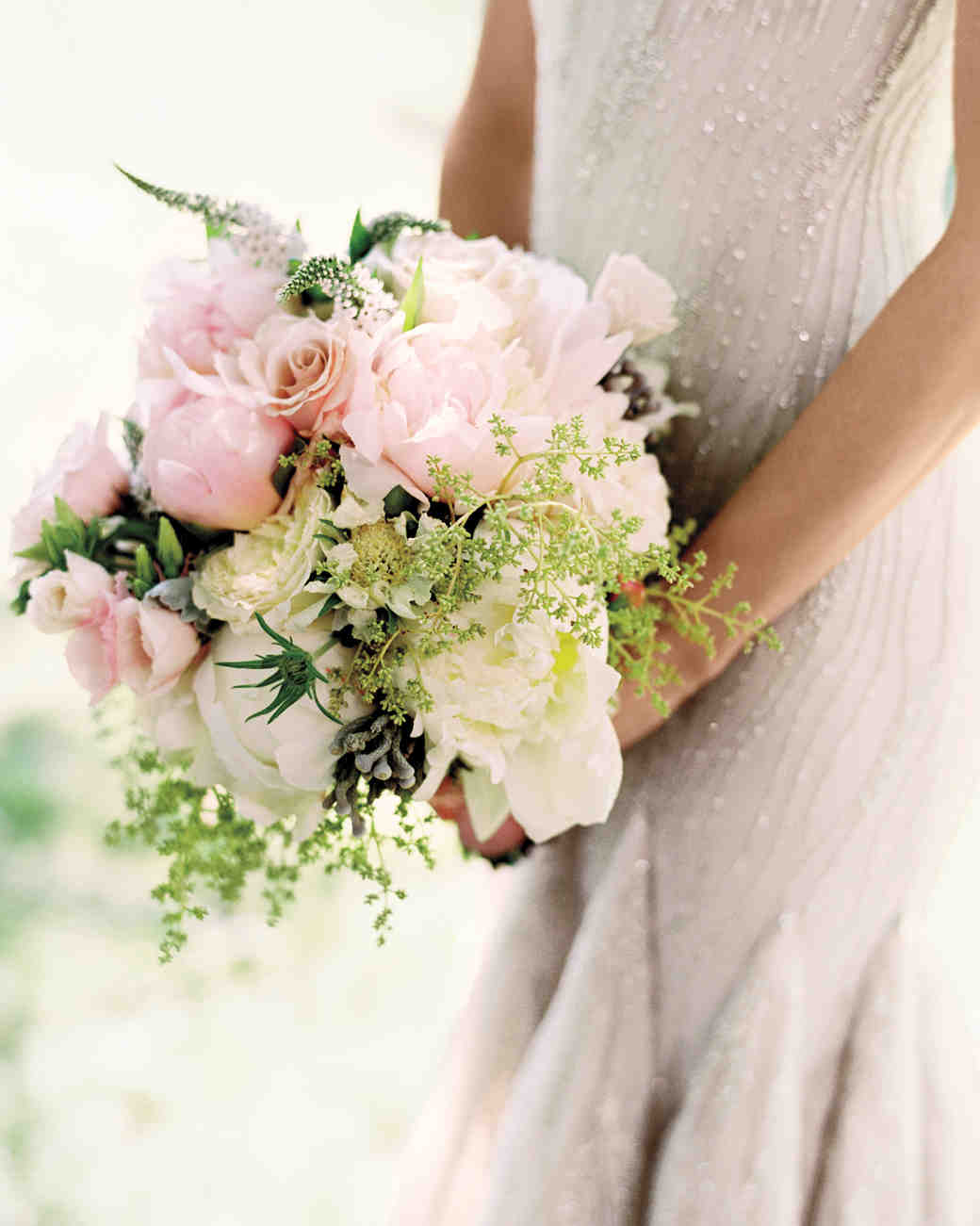 FALL WEDDING BOUQUET
Café au lait dinnerplate dahlias (along with smaller maroon versions) anchored Alix's bouquet, made by Munster Rose.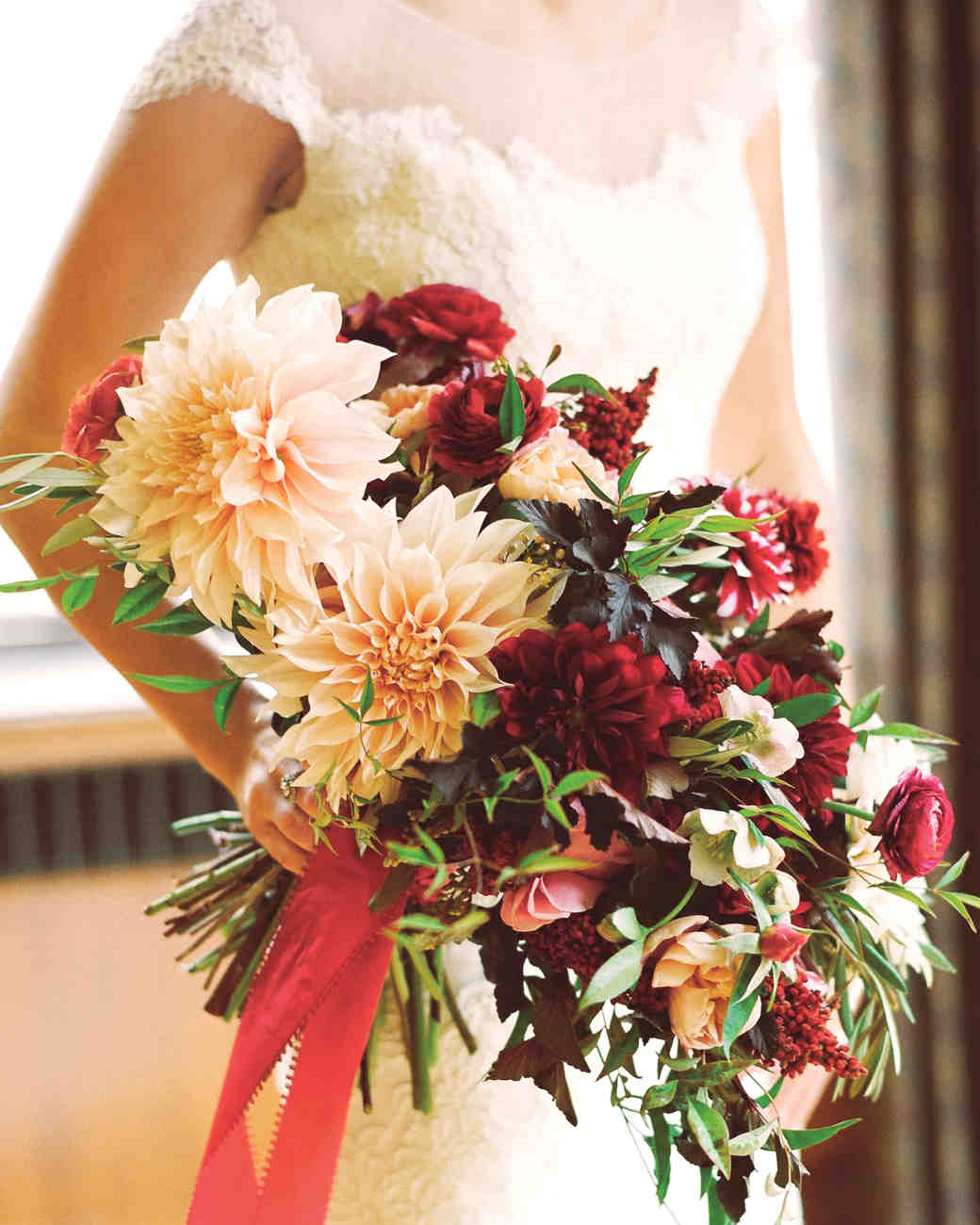 SUMMER WEDDING BOUQUET
Leanna's loose bouquet from the Green Vase featured peonies, her favourite flower. "The lengthy grosgrain ribbon made it feel casual and whimsical, which I adored," she says.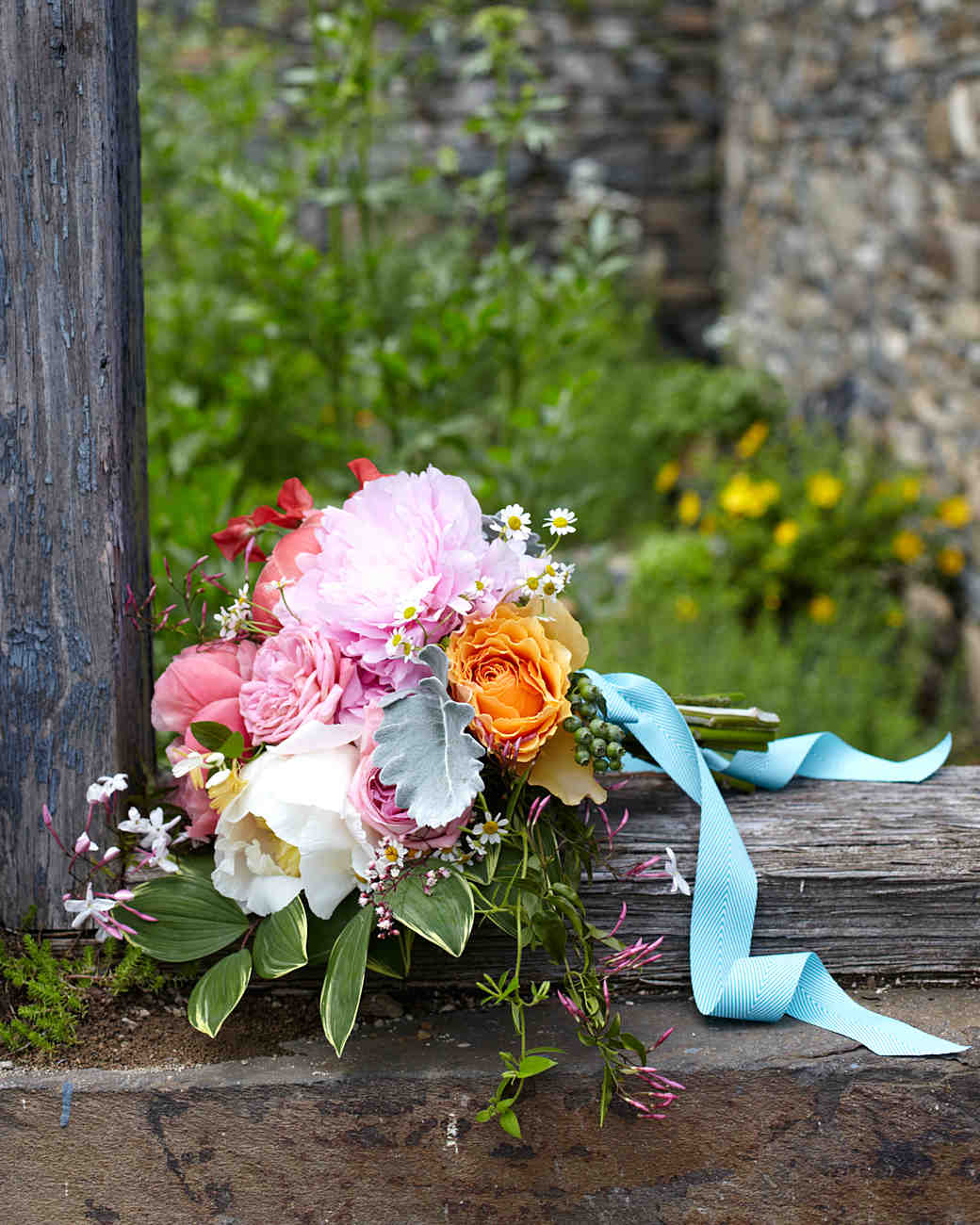 PINK WEDDING BOUQUET
Jessica's bouquet was "lush and classic looking" just as she requested from floral designer Amy Merrick. It featured touches, such as three peonies representing herself, her mom, and her grandmother, as well as a brooch belonging to her grandmother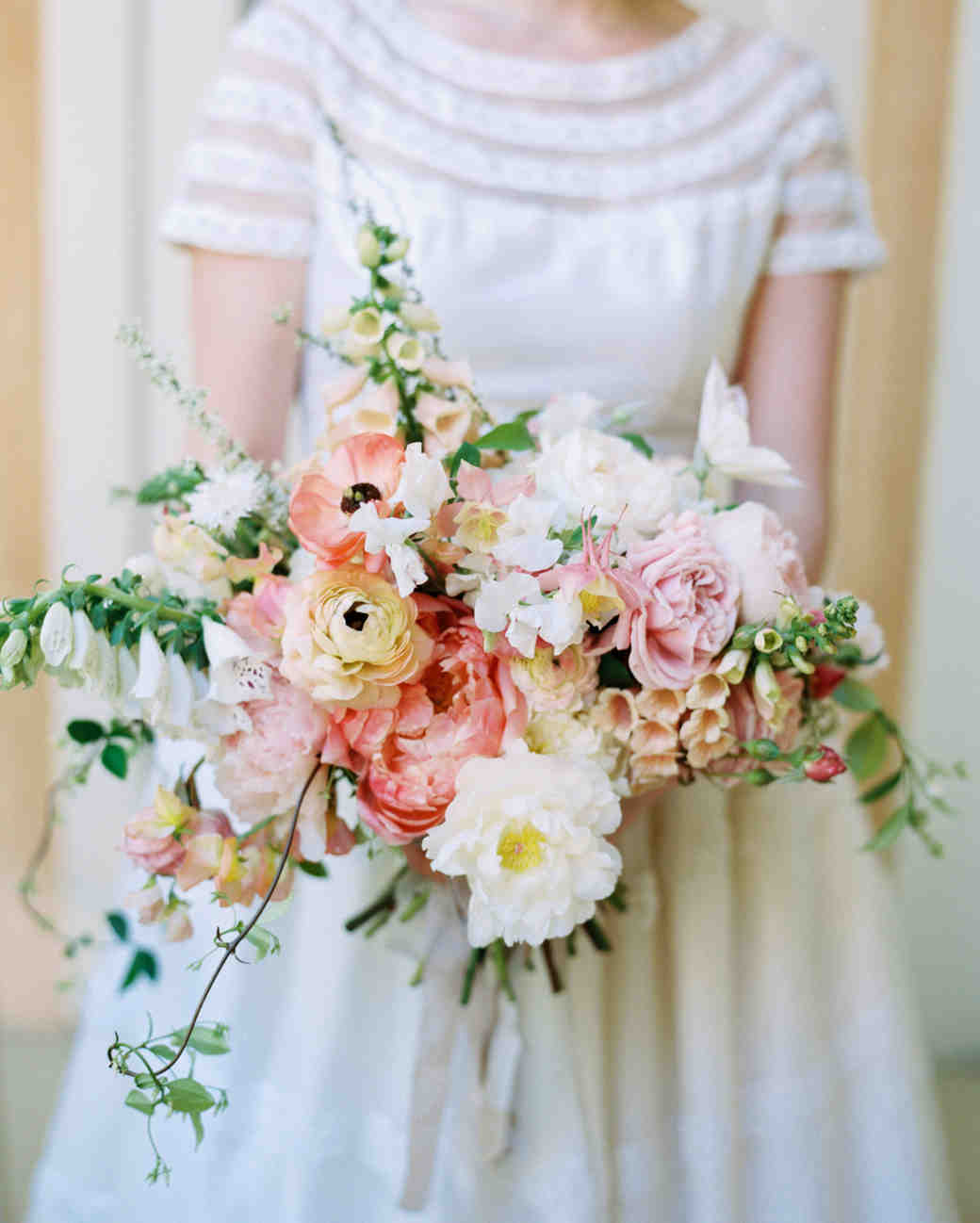 Colorful Spring Bouquet
Carrie maintained a bouquet of peonies, ranunculus, poppies, garden roses, mock orange, bay leaves, and cherry plantations created by Jaclyn Journey at her Nashville wedding.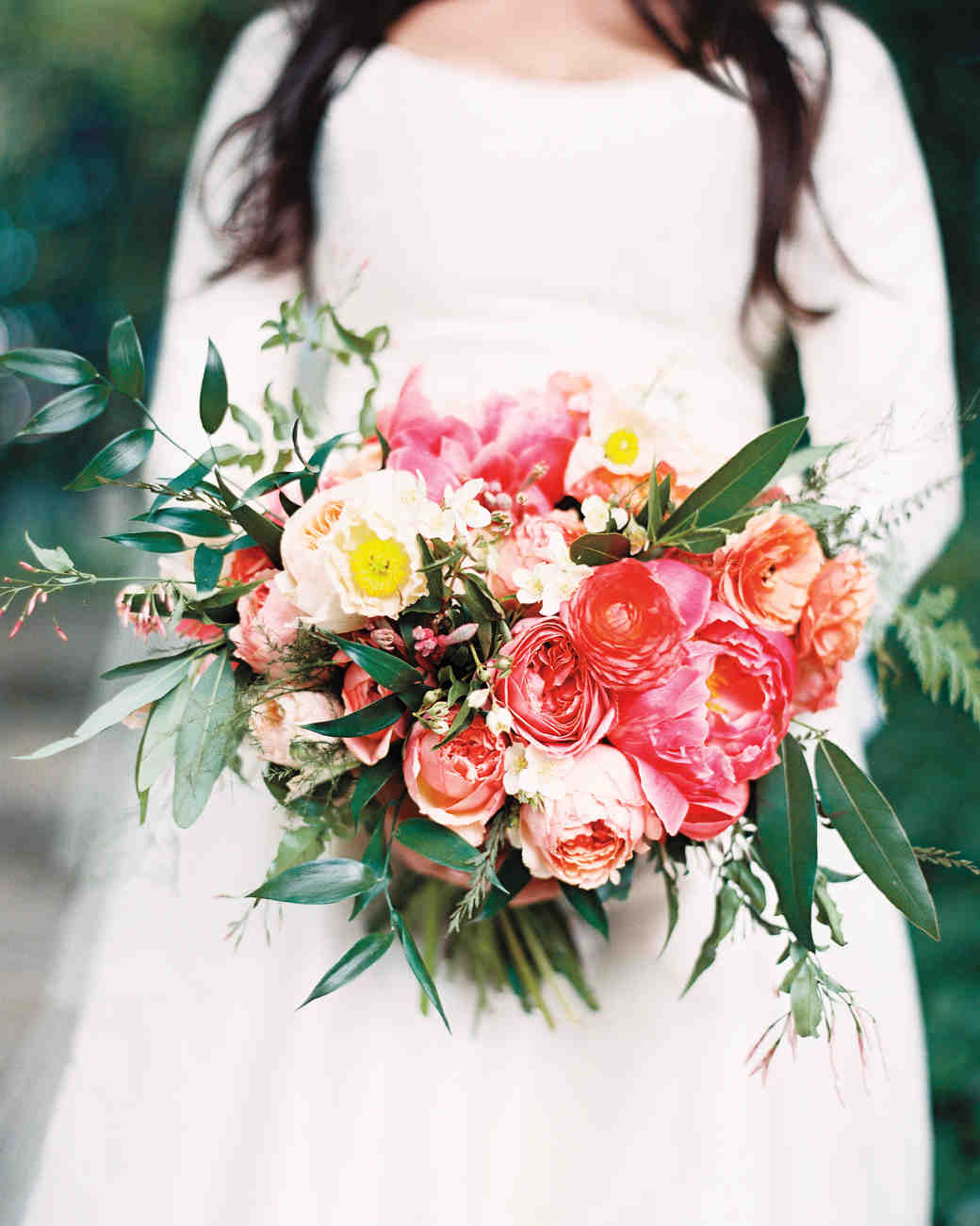 CHRISTMAS WEDDING BOUQUET
In her Christmas-themed wedding, that this bride clutched a bouquet by Poppy Lane Design that included David Austin garden roses, smilax, ranunculus, festival bush, tulips, poppies, astilbe, peonies, and amaryllis.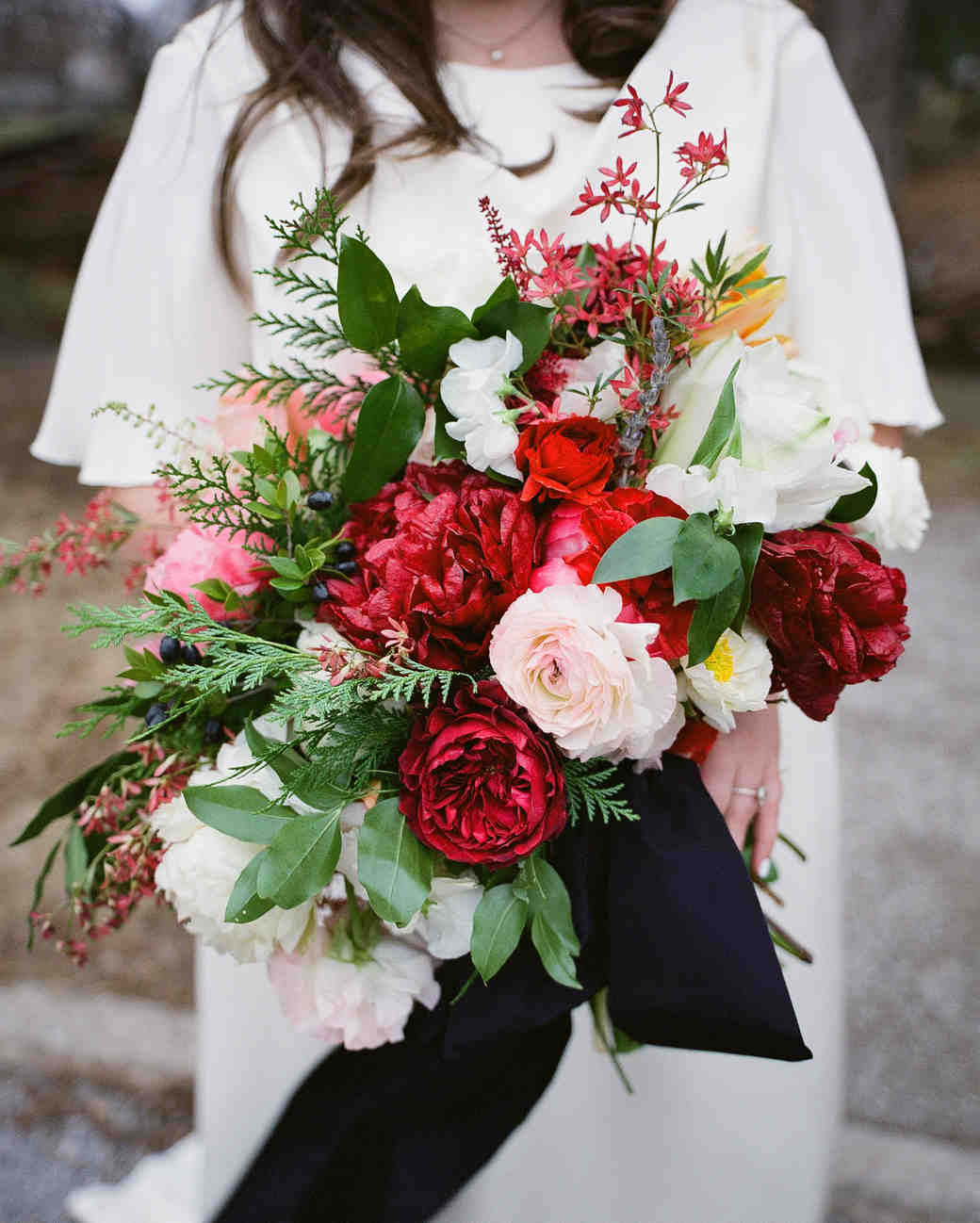 KING PROTEA BOUQUET
In her destination wedding in Mexico, Krystal carried roses, ranunculus, ferns--and one showstopping king protea made by Mimo Florist Mexico. "I loved my bouquet," she states. "I cried when I threw it in the sea before we arrived home!"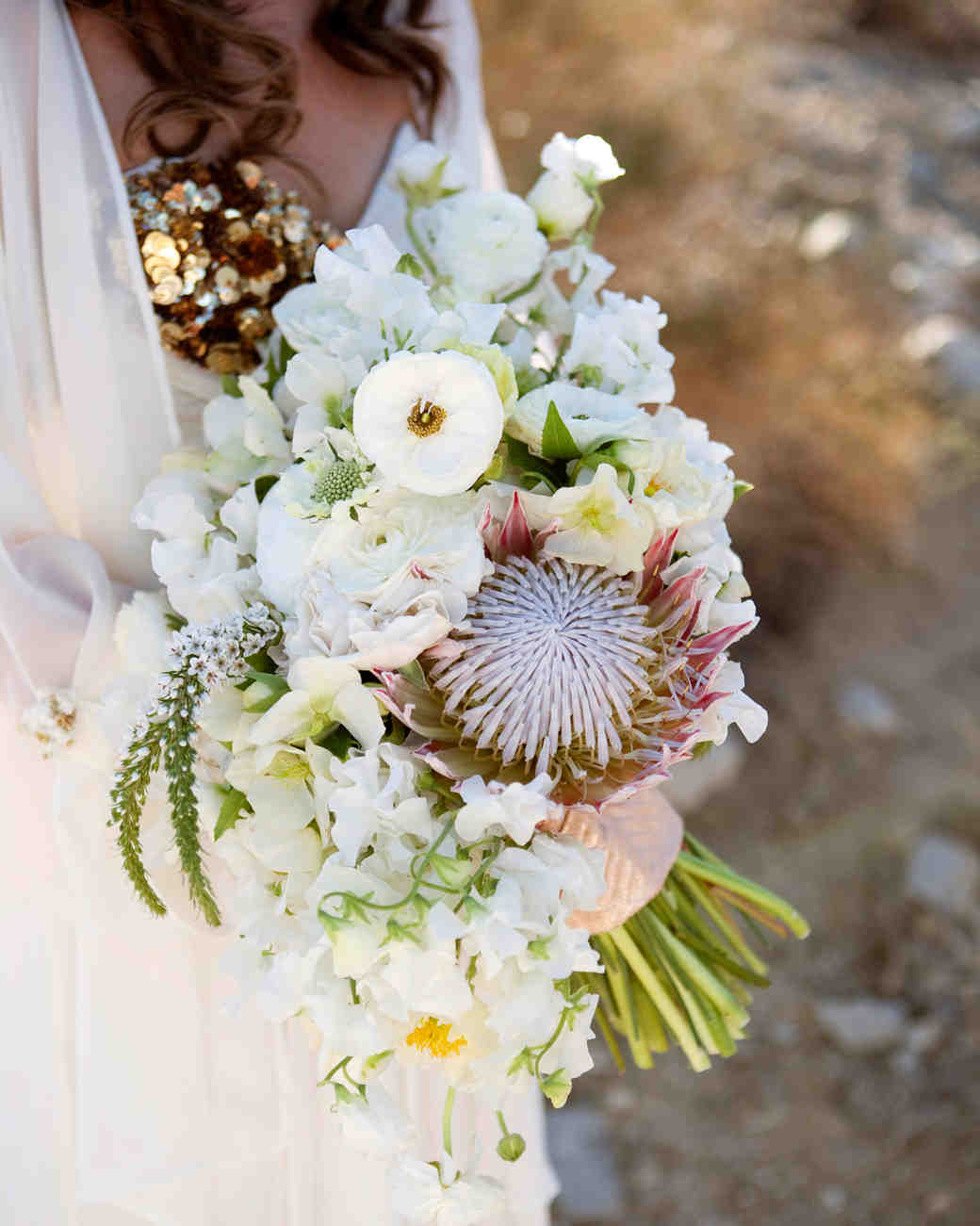 KING PROTEA BOUQUET
Edyta carried a mainly white clutch of king proteas, sweet peas, ranunculus, veronicas, poppies, and backyard spray roses, produced by Bloem Hill.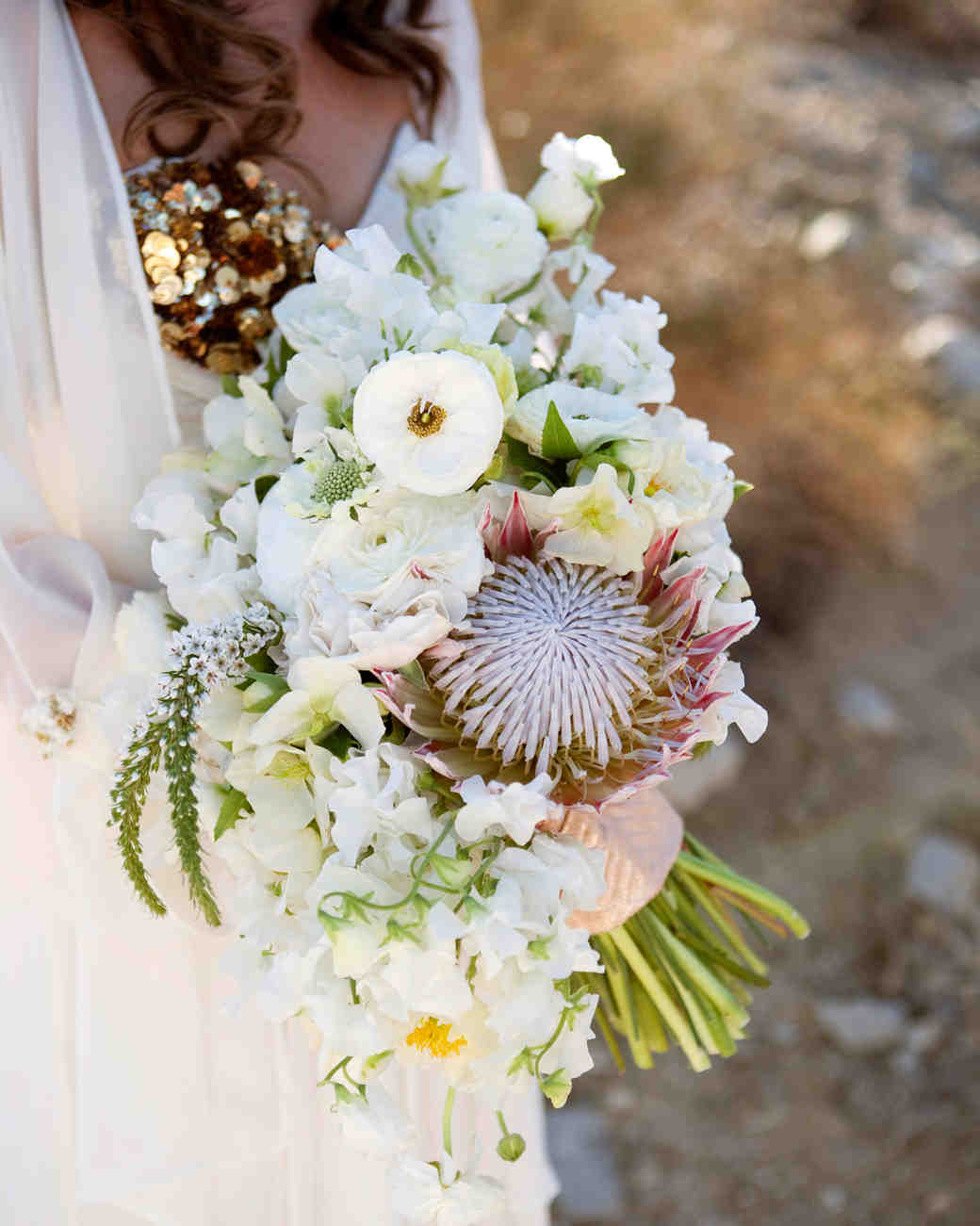 BRIGHT BOUQUET
Carlie taken a bouquet by Studio Mondine with Icelandic poppies, daffodils, ranunculus, camellias, vanilla, ferns, and ruscus in shades of white and peach in her vowel renewal ceremony in California.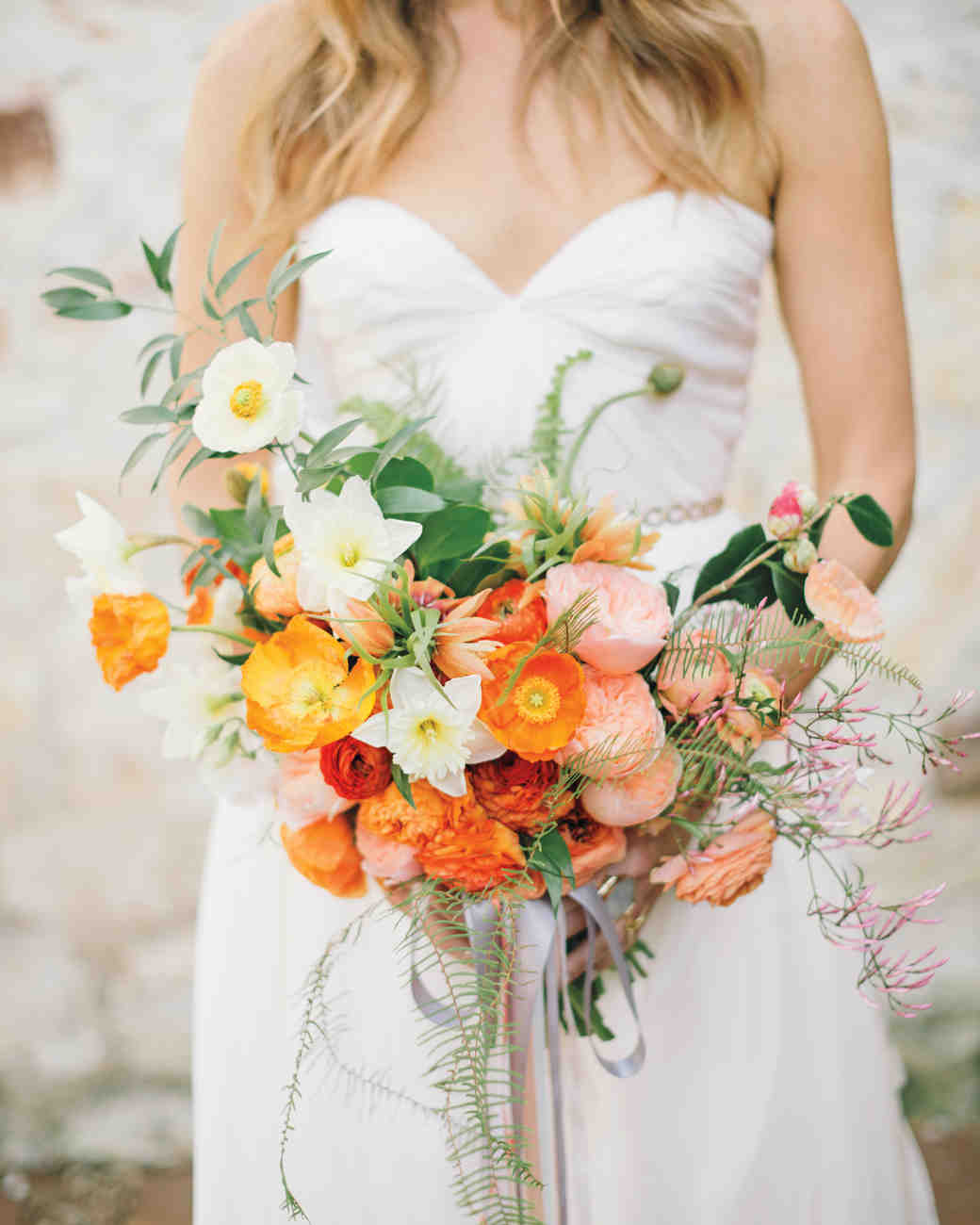 RED BRIDAL BOUQUET
Brown Paper Design created a bright fragrance of bougainvillea, garden and tea roses, succulents, and coral creeper for a destination wedding in Punta Mita.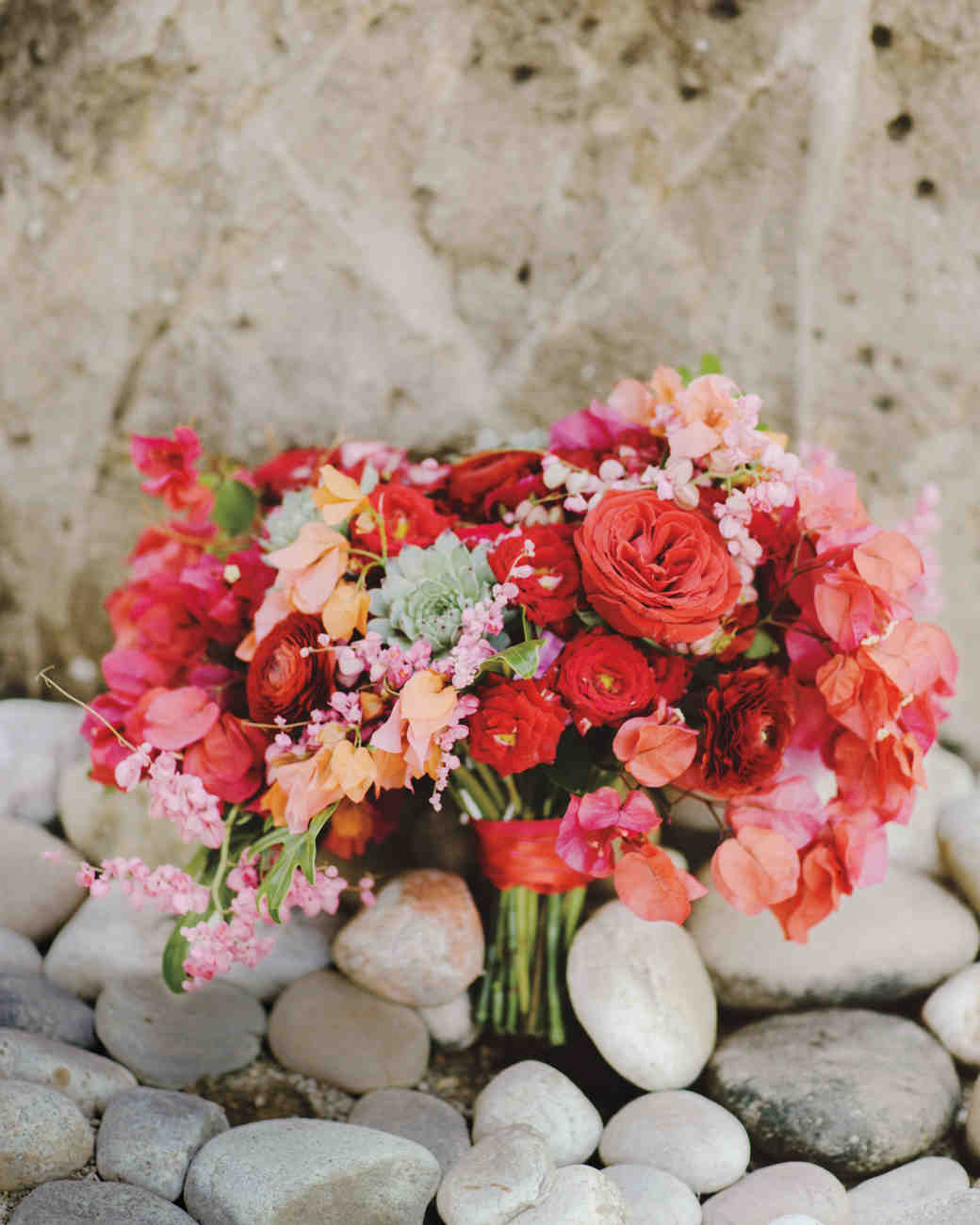 ORGANIC BRIDAL BOUQUET
Garden roses, astrantia, and local greenery made up the bridal fragrance by Sarah Winward at this particular destination wedding in Thailand.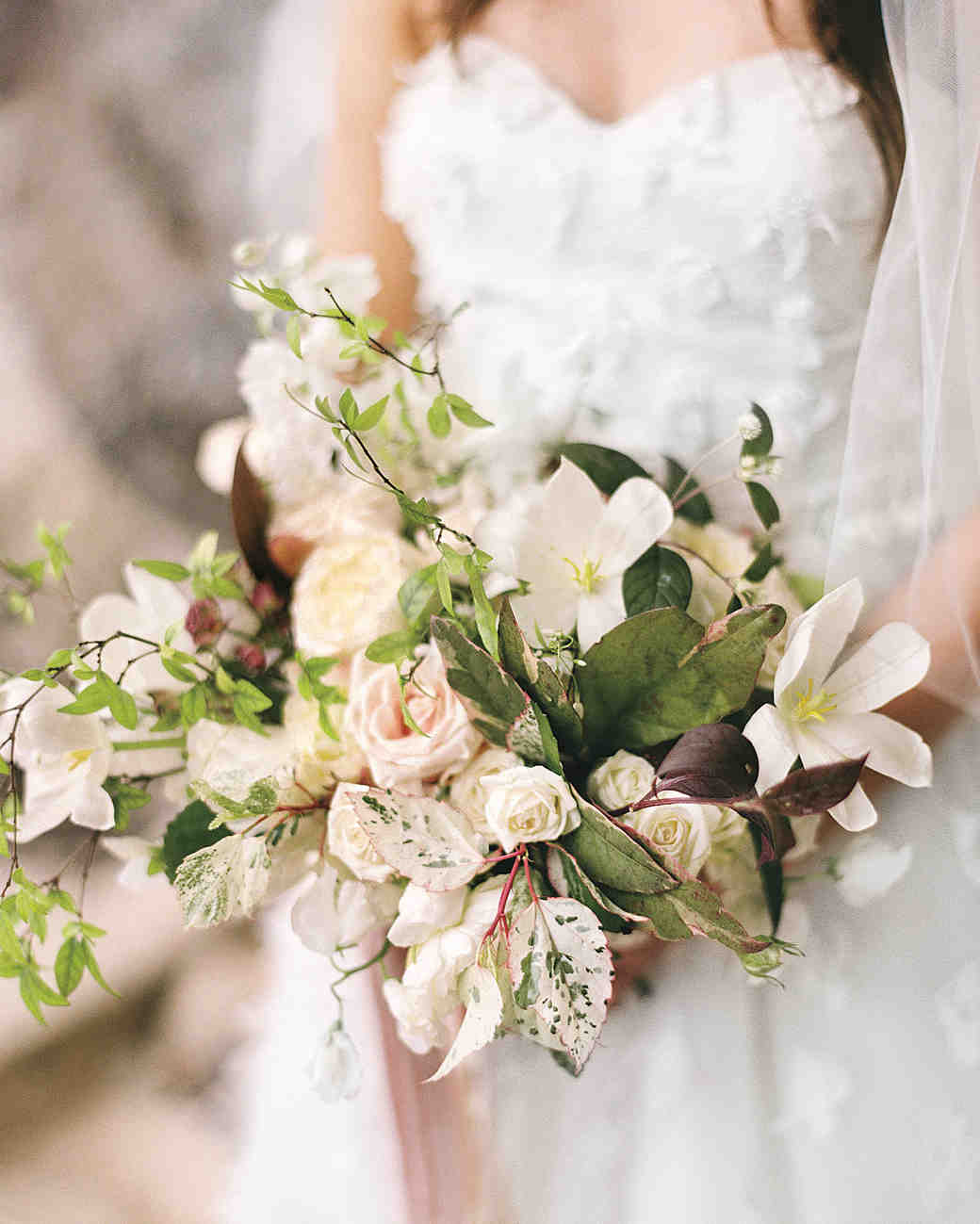 PROTEA WEDDING BOUQUET
Protea, delphiniums, astrantia, leucadendrons, and buttocks made up this lush bridal bouquet by Fern Studio.
COLORFUL WEDDING BOUQUET
Bows and Arrows created Lara a fragrance featuring bougainvillea, poppies, ranunculus, clematis, and roses, all tied together with trailing silk ribbons.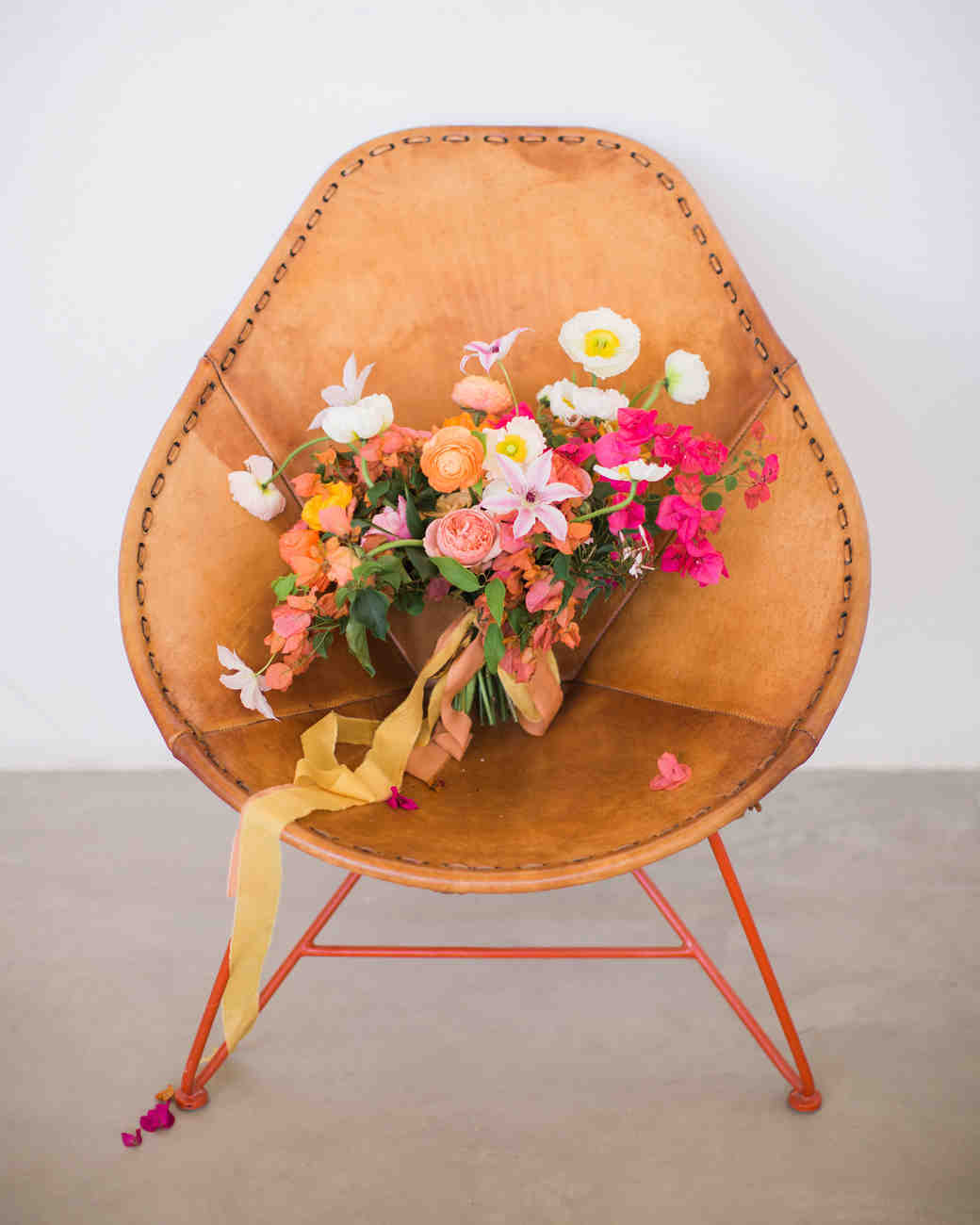 LUSH BRIDAL BOUQUET
Arena's For Life created Rosie's bouquet, which was one of her favorite details from the big day. The arrangement was made up of fresh greenery and woods.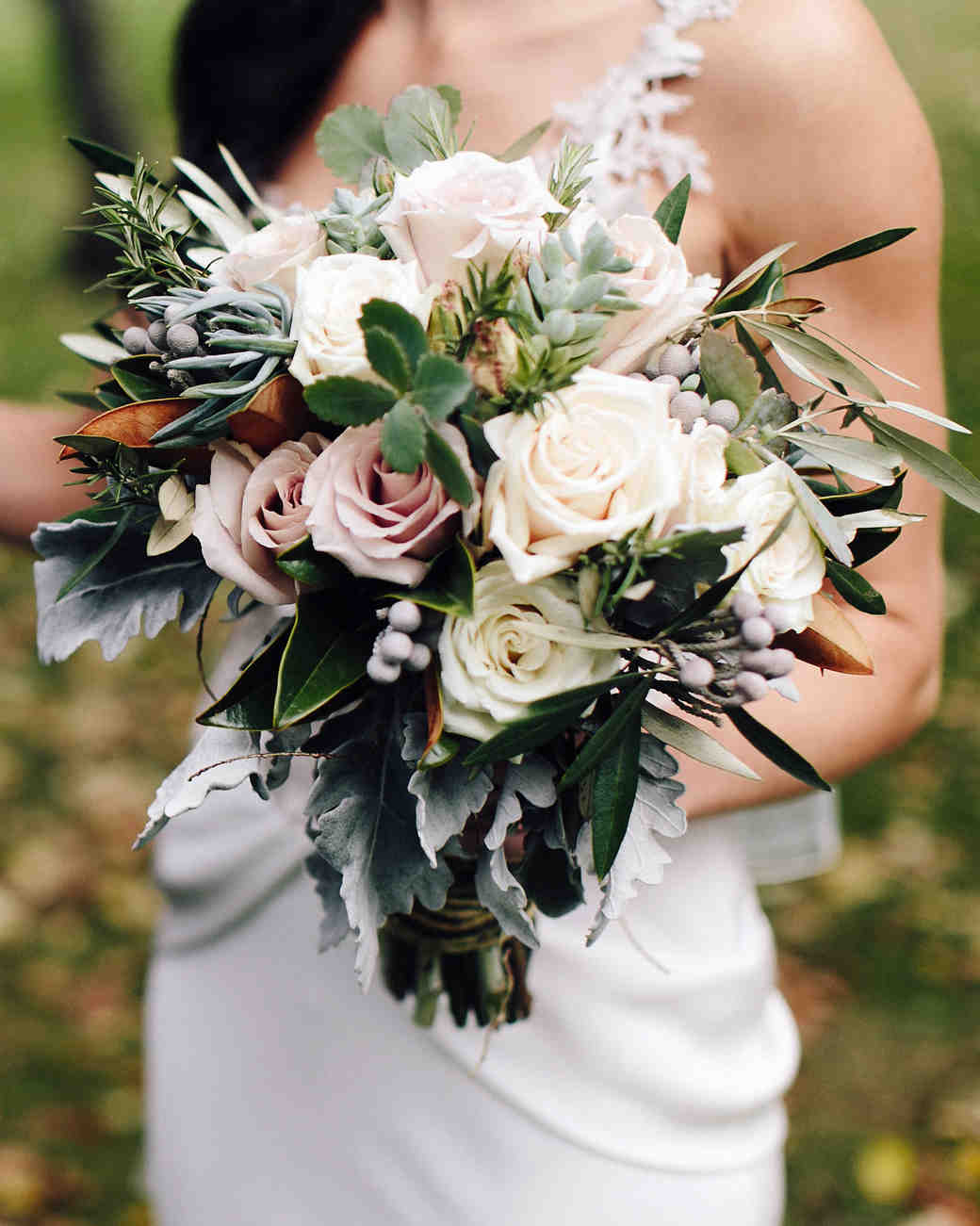 WHITE WEDDING BOUQUET
Melany carried a loose bouquet of white peonies, garden roses, ranunculus, parrot tulips, sweet peas, hellebores, and trailing greenery, created by Out of the Garden.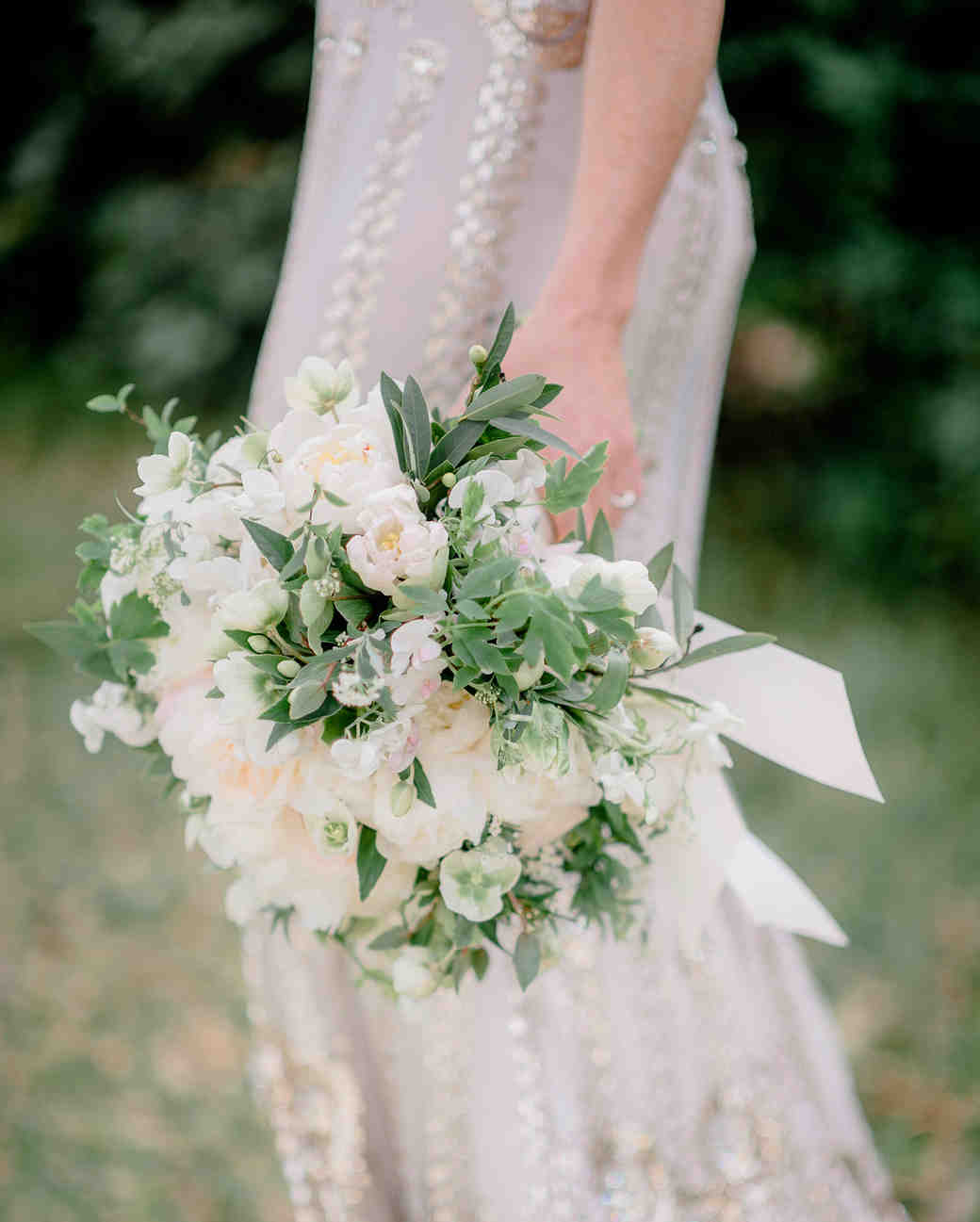 WINTER WHITES BOUQUET
Floral designer Mindy Rice created a bouquet of white blossoms, such as peonies, camellias, ranunculus, nerines, and crispa tulips, for this bride's December wedding.